Featured Letters to Santa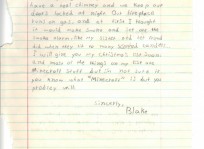 Who knew scented candles could be so dangerous?
Now that the pesky habit has been resolved, time to negotiate…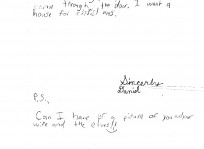 Nope, Daniel isn't an adult. Just a kid that wants a house… and a picture of Santa...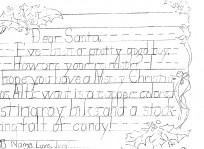 This little guy wants a stocking full of candy and a copper colored Stingray bike for Christmas,...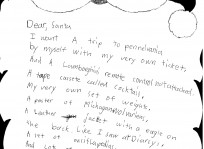 He has lots of very particular items he'd like: "I want a trip to Pennsylvania by...
© Copyright 2022 Santa Claus Museum in Santa Claus Indiana.