Write to Santa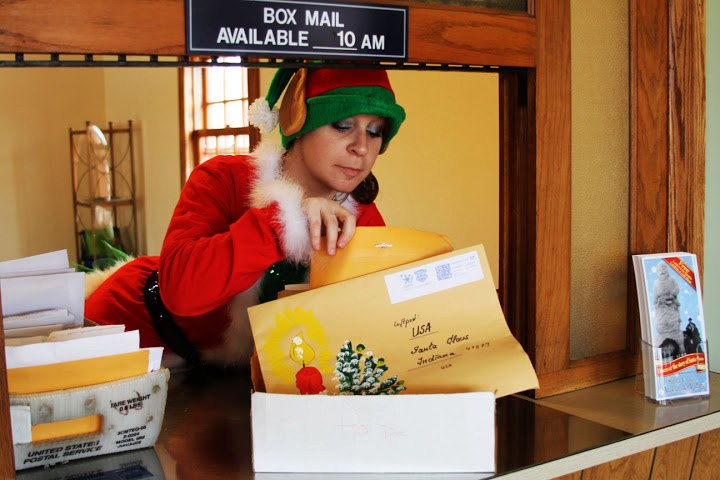 Did you know, since 1914, children have had the joy of receiving letters from Santa Claus for free? It's true and the tradition is continuing! To receive a written letter from Santa Claus, just send a letter with a legible return address, mailed to:
Santa Claus
PO Box 1
Santa Claus, IN 47579
If you would like to use our printable Santa Letter form, just click on the image below, save the letter to your computer, and print it out:
The Elves are now wrapped for the 2015 season.
For 2016: Every letter to Santa received by December 21, 2016 will receive a letter back from Santa Claus himself! The earlier you can send in your letter, the better.
To help pay for postage, donations are greatly appreciated. All donations can also be mailed to Santa at PO Box 1; Santa Claus, IN, 47579
Print-at-Home letters to Santa are also available on our website at this link.