All Hallows' Eve Book Signing
By Kathleen Crews on October 11, 2016 in Special Events with No Comments
We are pleased to announce that authors Sean McHugh and Katie McHugh Parker will be joining our All Hallows' Eve celebration on October 29, 2016. They will launch their new book, A Broomsticks Christmas, here at the Santa Claus Museum & Village. From 2-4 pm CT, Sean and Katie will be onsite for a meet and greet and book signing.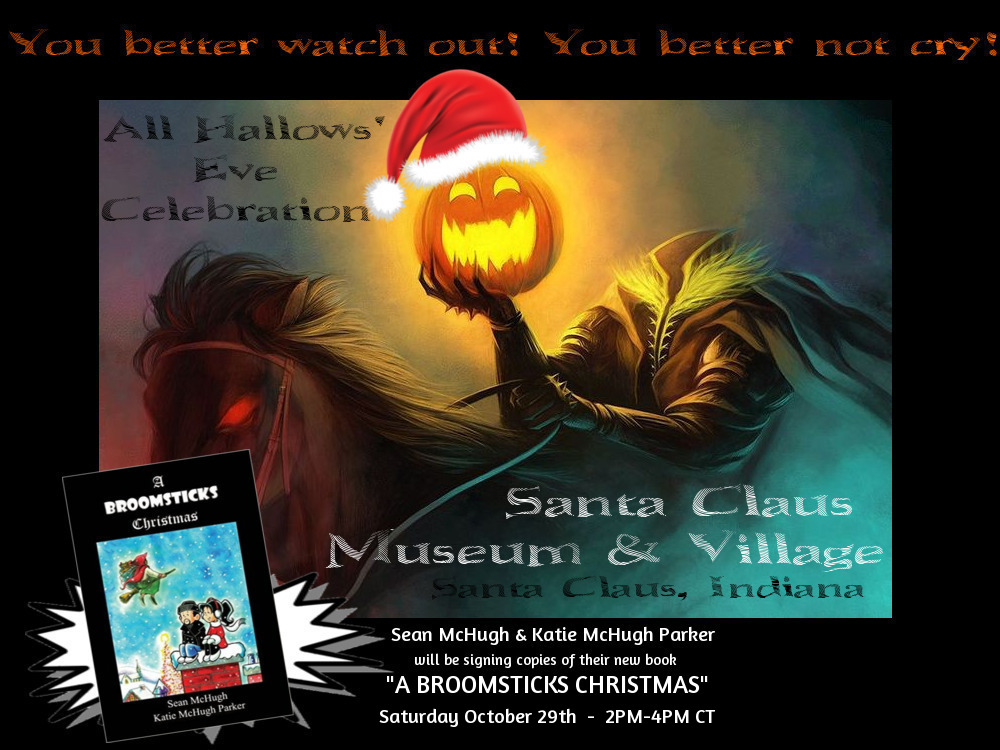 This site uses Akismet to reduce spam. Learn how your comment data is processed.
© Copyright 2022 Santa Claus Museum in Santa Claus Indiana.