Mindy wants grandma back…
By Talinan on September 5, 2013 in with No Comments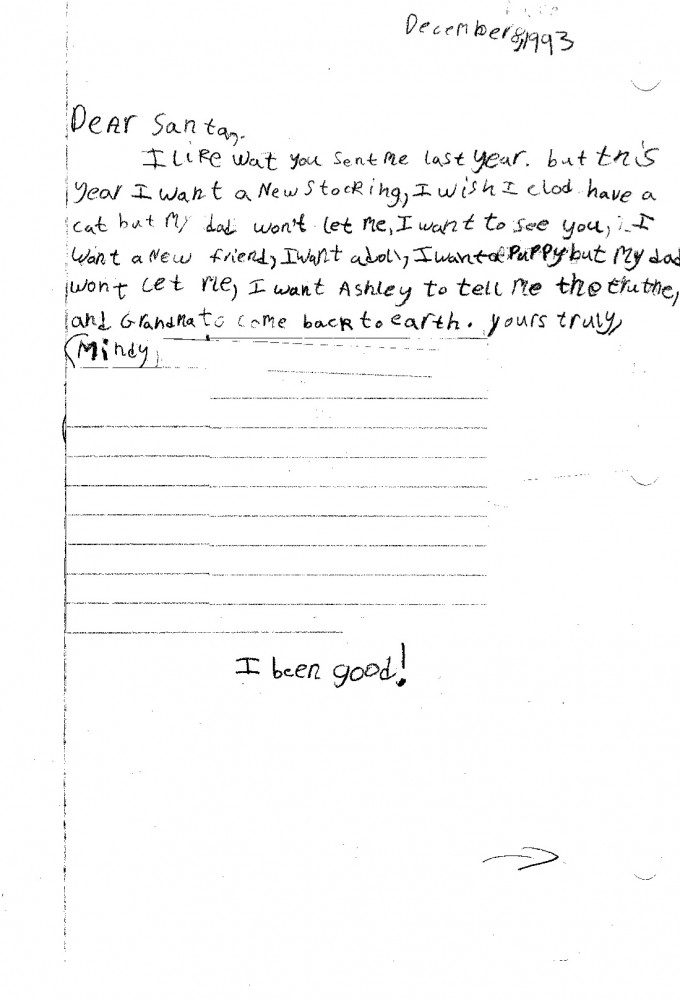 Mindy is deep, she wants Ashley to tell her the truth, she wants a new friend and her "grandma to come back to earth". She's also an animal lover but her dad wont allow pets. Where physical gifts are concerned, she could use a new stocking and a doll from Santa.
This site uses Akismet to reduce spam. Learn how your comment data is processed.
© Copyright 2022 Santa Claus Museum in Santa Claus Indiana.