Margaret writes Santa in 1934…
By Talinan on September 5, 2013 in with No Comments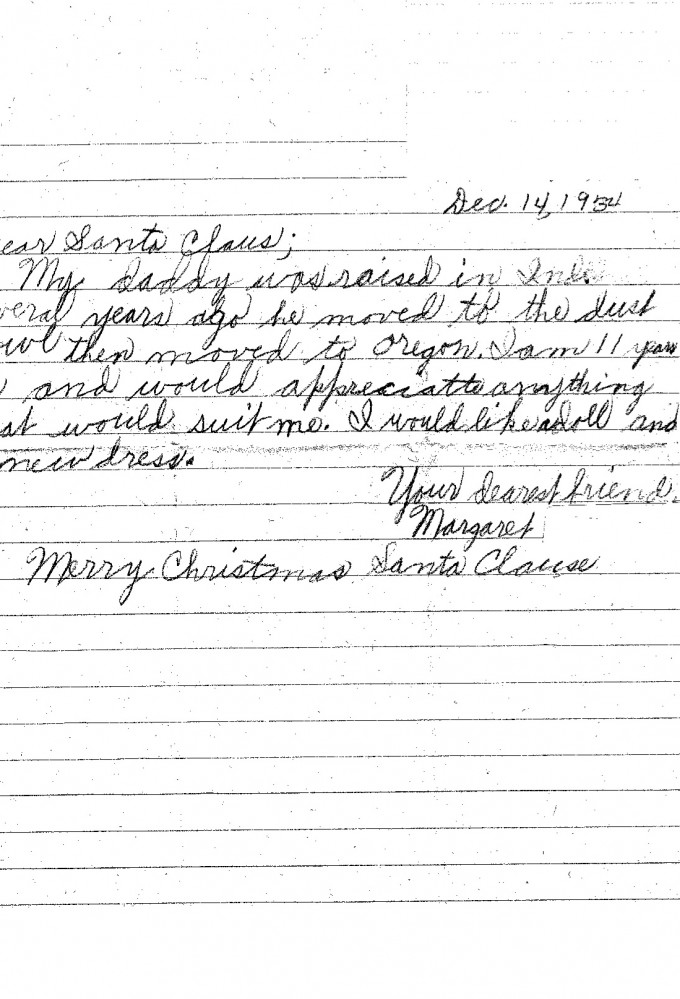 This blast from the past letter to Santa comes from 1934. A young Margaret writes about her daddy's childhood and where he's lived. She adds "I would appreciate anything that would suit me". She says she would like a new dress and a doll.
This site uses Akismet to reduce spam. Learn how your comment data is processed.
© Copyright 2022 Santa Claus Museum in Santa Claus Indiana.