Daniel asks for a house…
By Talinan on September 5, 2013 in with No Comments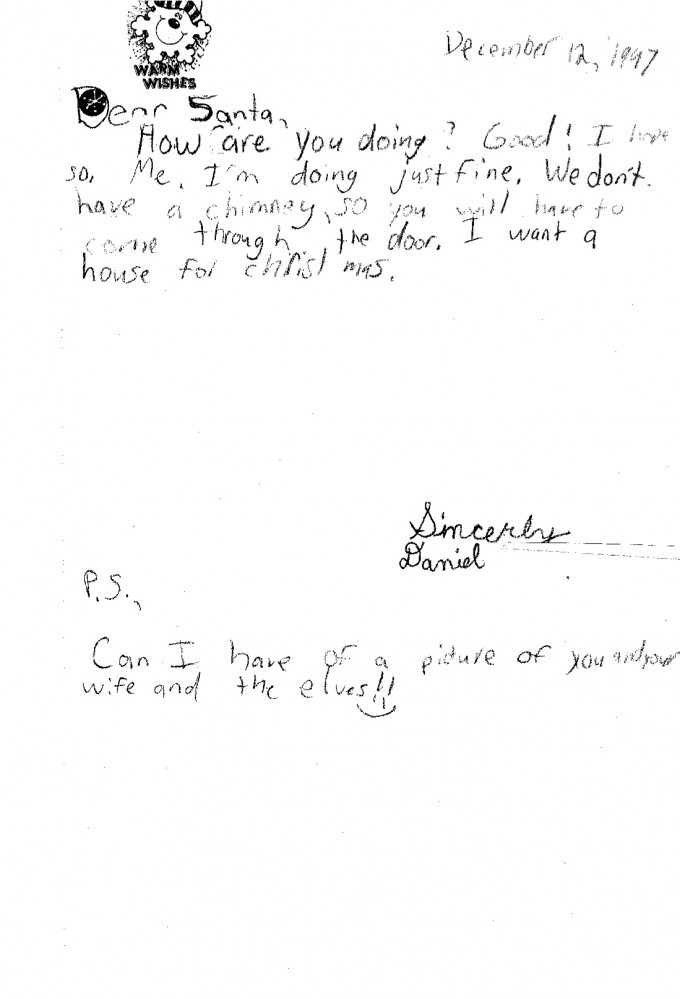 Nope, Daniel isn't an adult. Just a kid that wants a house… and a picture of Santa with Mrs. Claus and the elves. Simple enough right?
This site uses Akismet to reduce spam. Learn how your comment data is processed.
© Copyright 2022 Santa Claus Museum in Santa Claus Indiana.