Angel wants happiness for everyone…
By Talinan on September 5, 2013 in with No Comments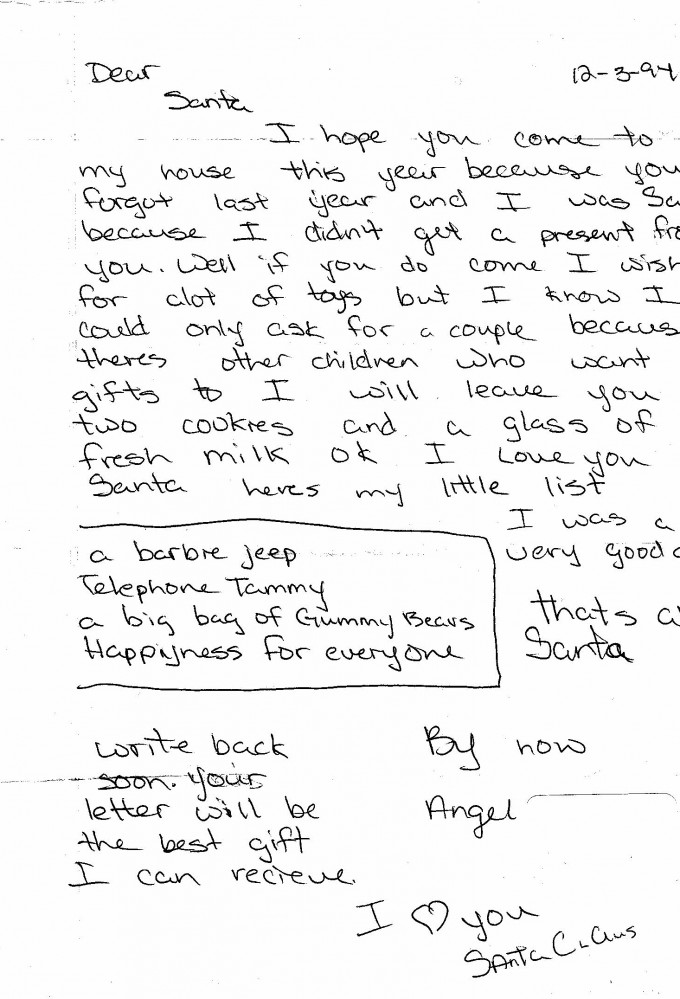 "I hope you come to my house this year because you forgot last year and I was sad.". A courteous girl asks Santa to "write back soon, your letter will be the best gift I can receive.". She also knows all the other kids need toys from him so she's not asking for much, besides happiness for everyone.
This site uses Akismet to reduce spam. Learn how your comment data is processed.
© Copyright 2022 Santa Claus Museum in Santa Claus Indiana.