A job for mother…
By Talinan on September 5, 2013 in with No Comments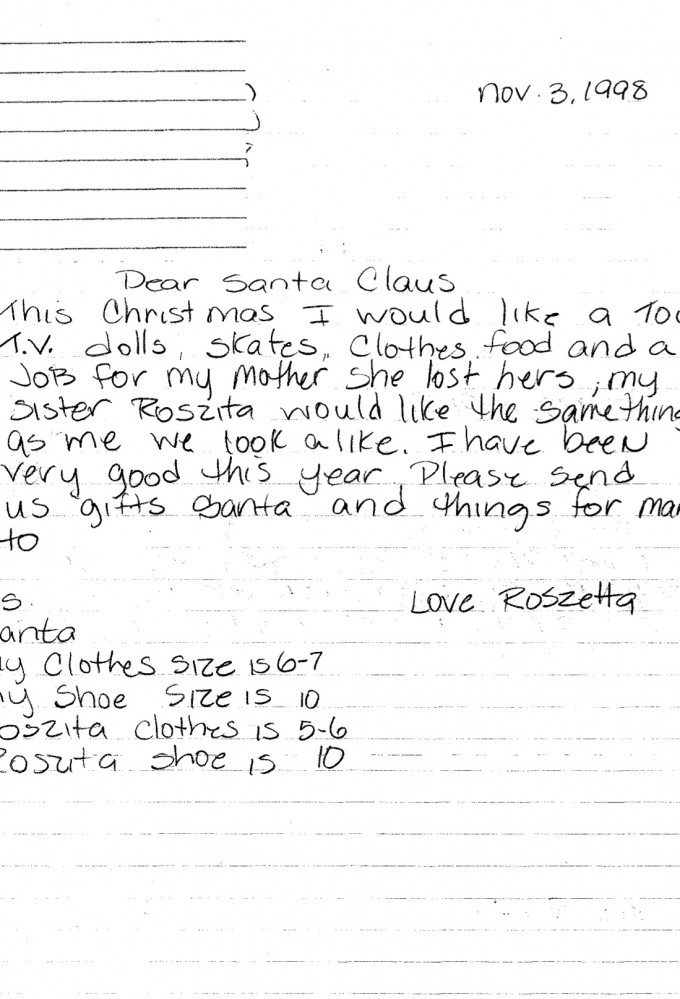 This little girl not only speaks for herself while writing Santa but also for her sister and for her mother. The spirit of Christmas at it's finest.
This site uses Akismet to reduce spam. Learn how your comment data is processed.
© Copyright 2022 Santa Claus Museum in Santa Claus Indiana.