Archives for featured slider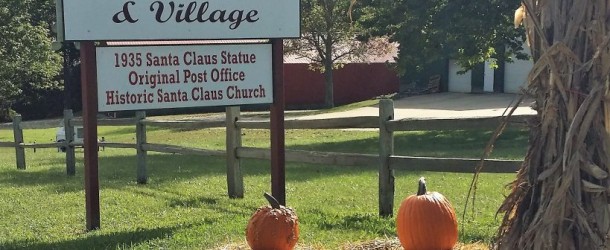 By Nell on October 9, 2018 in featured slider with No Comments
Welcome Fall! We are ready for cooler temperatures, beautiful leaves and pumpkin spice! The Santa Claus Museum is open on weekends: Saturdays 9-5 and Sundays 9-4 CT We have some fun events planned for the last weekend in October!  Check out our Upcoming Events tab!
By Nell on August 10, 2018 in featured slider Uncategorized with No Comments
With August upon us and the summer winding down, the Santa Claus Museum and Village is preparing to say goodbye to our intern, Brittany. During her time with us at the museum, Brittany designed and put up the 2017 letter board, designed activities for kids, and created fun, interactive labels for our Celebrity Photo Collection. […]
© Copyright 2018 Santa Claus Museum in Santa Claus Indiana.