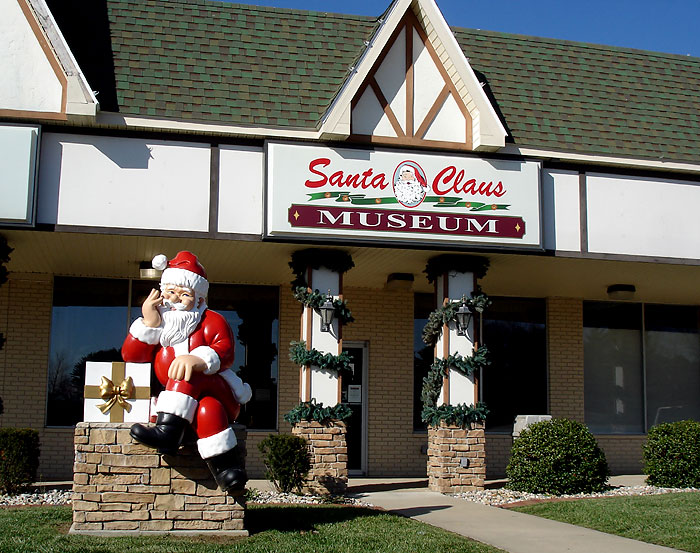 Our Mission is to preserve, interpret, and exhibit the cultural and natural history of the town of Santa Claus, IN and to perpetuate the tradition of Santa's Elves, Inc answering letters to Santa.
Vision Statement:
The Vision of Santa's Elves and Santa Claus Museum, Inc. includes:
1. An accredited Museum which provides:
· Historical information
· Educational opportunities
· Hands-on experiences
2. A fiscal foundation which has:
· A fund established in the Spencer County Community Foundation
· Substantial donors that cover operating expenses
· Fixed assets account
· Accounting records in accordance with Generally Accepted Accounting Principles
3. Continued growth which entails:
· Visitors increasing 5% annually
· Memberships increasing 10% annually
· Adequate volunteers to staff the Museum during hours of operation
· Exhibits that are interactive, changing, refreshing, updated, expanding, and dynamic
Non-Discrimination Policy:
The Santa's Elves and Santa Claus Museum, Inc. is committed to providing an inclusive and welcoming environment for all members of our community. Consistent with this principle and applicable laws, Santa's Elves and Santa Claus Museum does not discriminate in offering museum access with respect to patrons and/or employees/volunteers on the basis of age, gender, race, color, national origin, religion, creed, disability, veteran's status or sexual orientation. Santa's Elves and Santa Claus Museum nondiscrimination policy ensures that equitable and consistent standards of conduct and performance are applied.