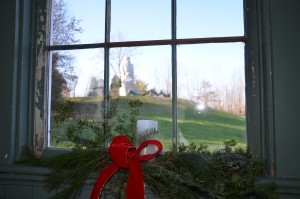 The countdown to Christmas has begun and Santa's Elves at the Santa Claus Museum & Village are anticipating a joyful holiday season in 2016. We are offering a stocking full of Christmassy events in December, including Christmas carols, storytelling, book signings, and more.
Stop by and write your letter to Santa Claus or drop it in the mail addressed to Santa at PO Box 1, Santa Claus, Indiana, 47579. All letters received by December 21, 2016, will receive a response from Santa and his Elves.
Our Plan a Visit page list our holiday hours of operation. Visit our Christmas Events Page for details on all our special events and check out more information on writing a letter to Santa Claus here.
Merry Christmas and we look forward to seeing you at the Santa Claus Museum & Village.