2018 Murder Mystery Dinner Theater
By Nell on January 3, 2018 in Special Events with No Comments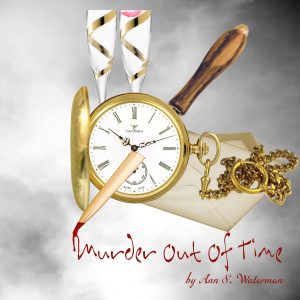 The Santa Claus Museum & Village and Team H-A-P-P-Y of Spencer County Relay for Life will be hosting our third annual Murder Mystery Dinner Theater Fundraiser on Saturday, February 10, 2018. The event will be held in the Celebration Room at Santa's Lodge and doors open at 5:30 pm CT.
This year, we welcome a new group of professional actors from Whodunnit, a company out of Louisville, KY. WhoDunnit shows are original, lively and thoroughly entertaining. Clues are cleverly included in the scripted action, and in-between scenes (as the audience enjoys a fine meal) the actors mingle with the audience in character, allowing guests to ask questions and get more clues.
Dinner will be catered by The Schnitzelbank and a cash bar will be provided.
This year's murder mystery has a New Year's Eve theme so come dressed for a party!
Tickets are $50 per person. RSVPs must be received by January 27, 2018.
Need more information or want to RSVP? Call the Santa Claus Museum & Village at 812-544-2434 or send an email to elf@santaclausmuseum.org. Tickets may be purchased using check or credit card.
Murder Out of Time
A renowned astrophysicist is found dead and it is up to an enigmatic crime solver, The Listener, to uncover the facts of her untimely demise. This international story of intrigue brings together a letter, a lover, a rival, and an unlikely friend in a quest for discovery. A world premiere.
© Copyright 2020 Santa Claus Museum in Santa Claus Indiana.